Antigen Test


for Professionals
Antigen tests for professionals
Antigen Tests for Professionals 
The BISAF the ONE COVID-19 test is a chromatographic test. It serves as qualitative evidence for the presence of COVID-19 antigen in humans by taking a sample of a nasopharyngeal or nasal swab (anterior part of the nose).  The target antigen detected by the test is a N protein (nucleocapsid) with a high degree of behaviour, even in the case of viral mutations. It is designed to detect SARS-CoV2 disease in its early phase, especially immediately after the onset of typical symptoms of the disease.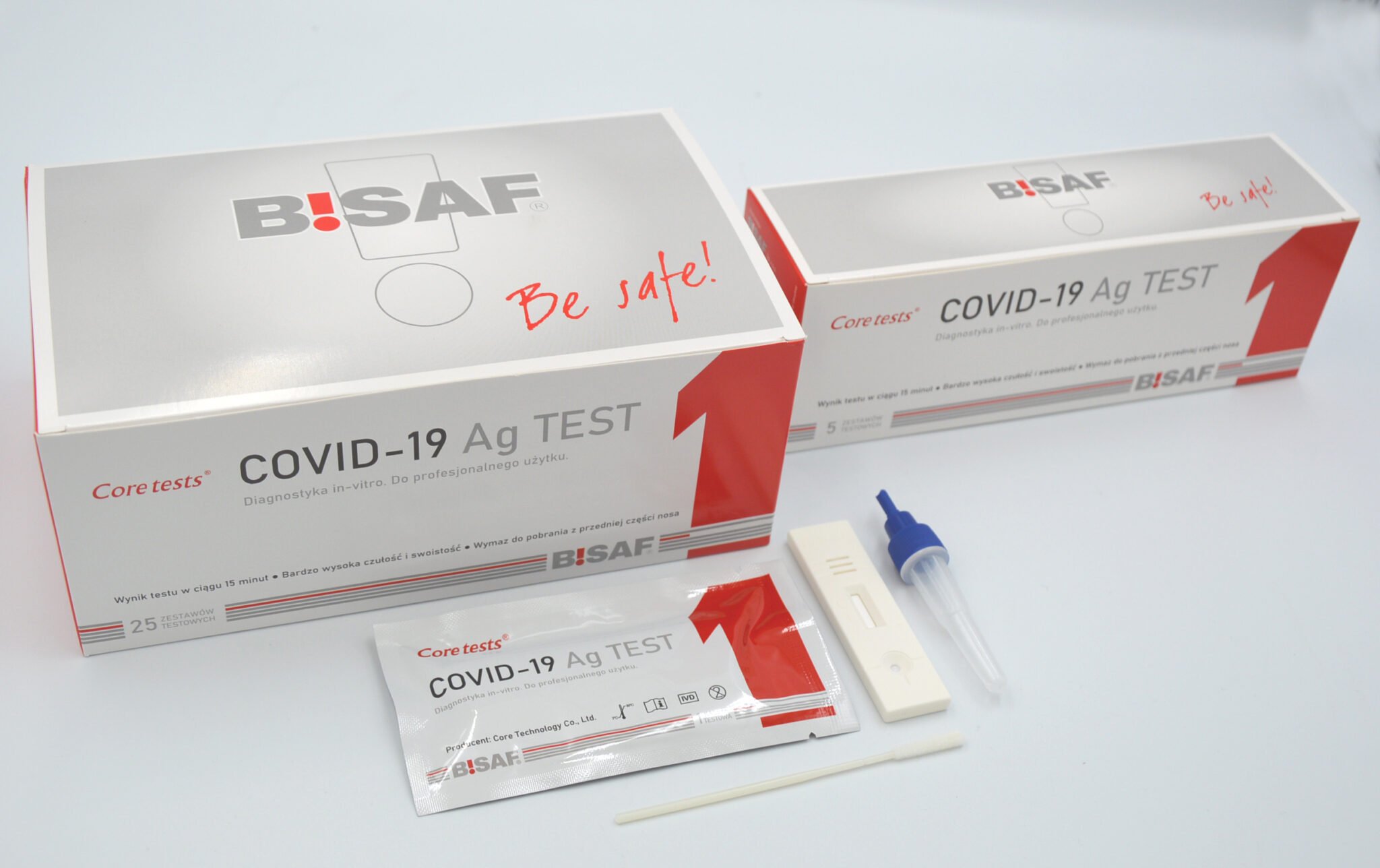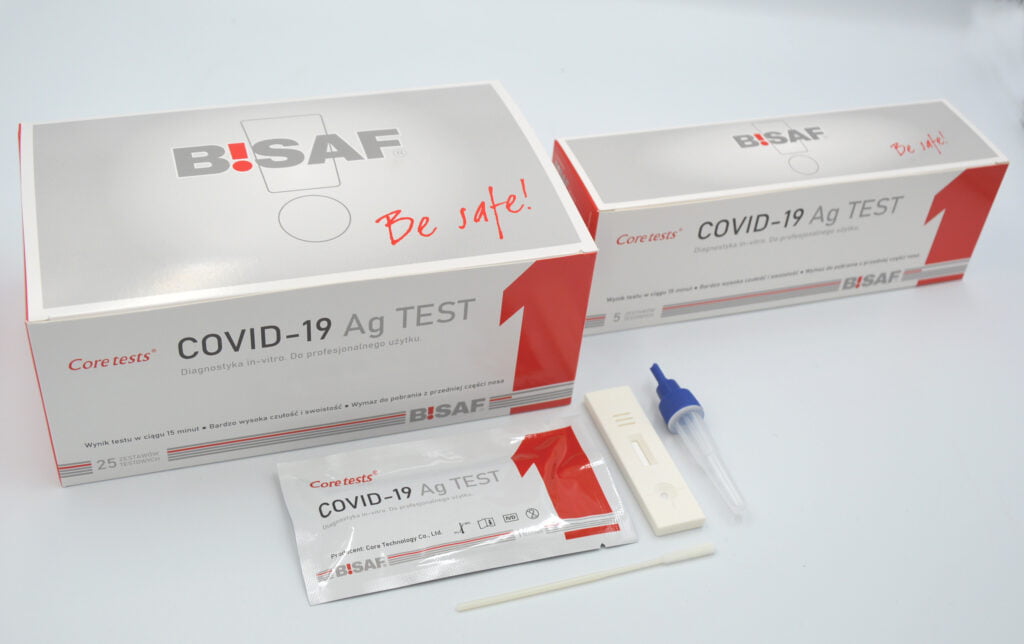 Quick detection of COVID-19 with an anterior nasal swab, nasopharyngeal swab, and throat swab.

Developed and manufactured in accordance with EU 98/79 EC standard for in-vitro diagnostics, CE certificate

Clinical sensitivity: 98.1%

Clinical specificity: 99.2 %

Limit of detection: 22,5 TCID50/ml

To be used by medical personnel only

COVID-19 tests are subject to 0% VAT

In accordance with Regulation 187/2020/DSOZ of 25.11.2020 of the President of the NFZ for the purposes of reimbursement.

Packed 5 or 25 tests at a time.

 
The tests are perfect for detecting the presence of the virus in employees of both large and medium-sized workplaces. Testing is a great preventive method, thanks to which it is possible to prevent the spread of the disease on a larger scale and, as a result, a large number of sick leaves.

Office workers are also exposed to a large number of illnesses, because usually in this type of facilities many people work together at the same time. Similarly, antigen tests will be of great use here, which will allow for quick detection of the COVID-19 virus.

Hospitals, clinics, and Health Care Centers

are places where tests will be useful for both