That's how we make our product
With the help of specialized machinery and skilled workers, we obtain high-quality products that go to customers from all over the world.
BISAF
The flow-pack packaging method is simple, fast, versatile, and economical. The packaging material is mainly BOPP foil and BOPP foil laminates in various variants: banner, metallization, white, pearl. The machine operating in the flow-pack system can pack both large batches of products at the same time as individual pieces.
 The possibility of packing individual pieces is valuable for us because each mask, immediately after leaving the chamber where it is exposed to a UV lamp, enters a foil sleeve where it remains hermetically sealed. This allows to maintain the sterility of the whole process and provide the customer with a sterile mask whilst individual packaging guarantees the same quality for each piece.
The flow-pack does not let air in, protects the contents during transport, protects against harmful external factors, dirt, and contamination. The flow-pack system is versatile, as you can pack items of different shapes and sizes. However, it works best with products of even, symmetrical shape, which are undoubtedly protective masks produced by us.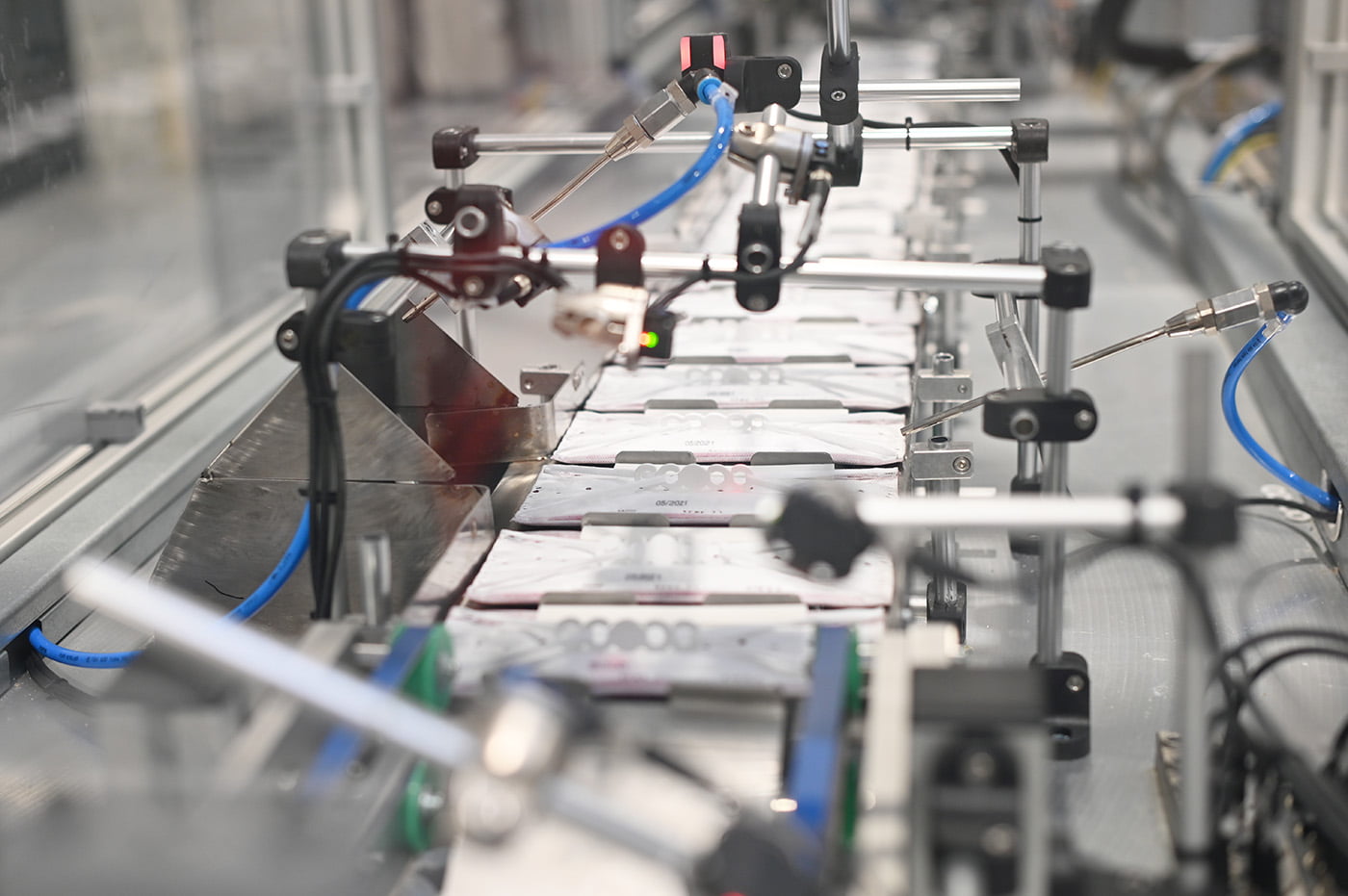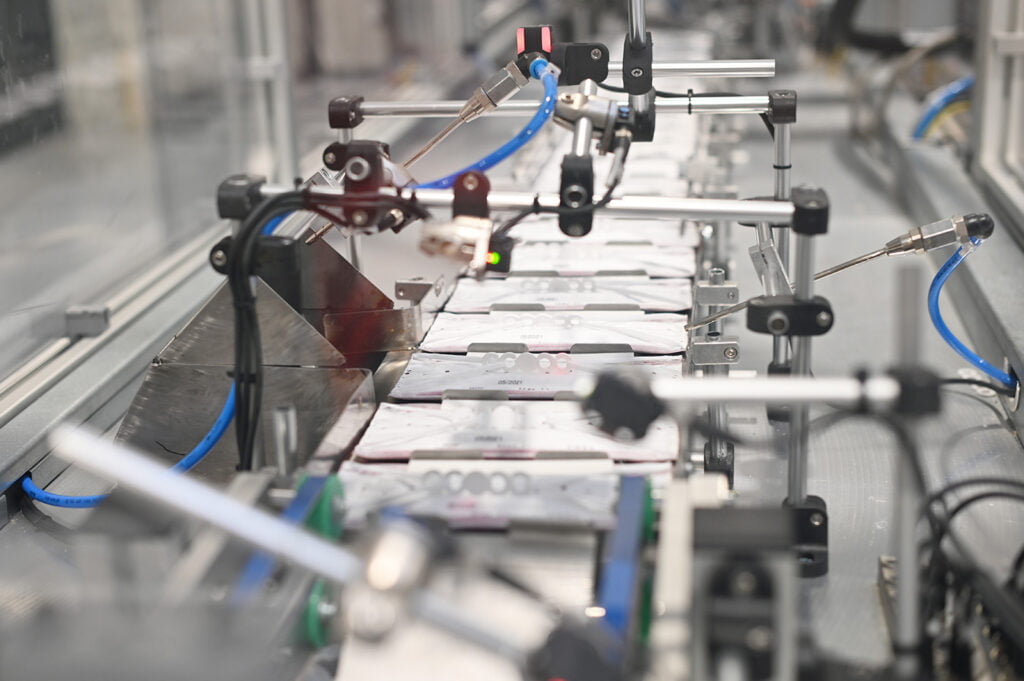 Our factory is located in Świebodzice, where we have 2 production lines designed for the production of protective masks of the following types:  FFP2, FFP3 and their various models.
Each production line is operated by 1 operator and is able to produce three different types of masks without any modification:
FFP2, FFP3 and BM1.
In addition, the masks can be personalized at the customer's request. The number of layers of which the mask consists varies from 4 to 6 depending on the type. 
Masks are produced in a wide range of colours reflecting individual tastes of customers. Each of the manufactured masks is hermetically sealed in a unit packaging, thus maintaining its sterility throughout the whole production process.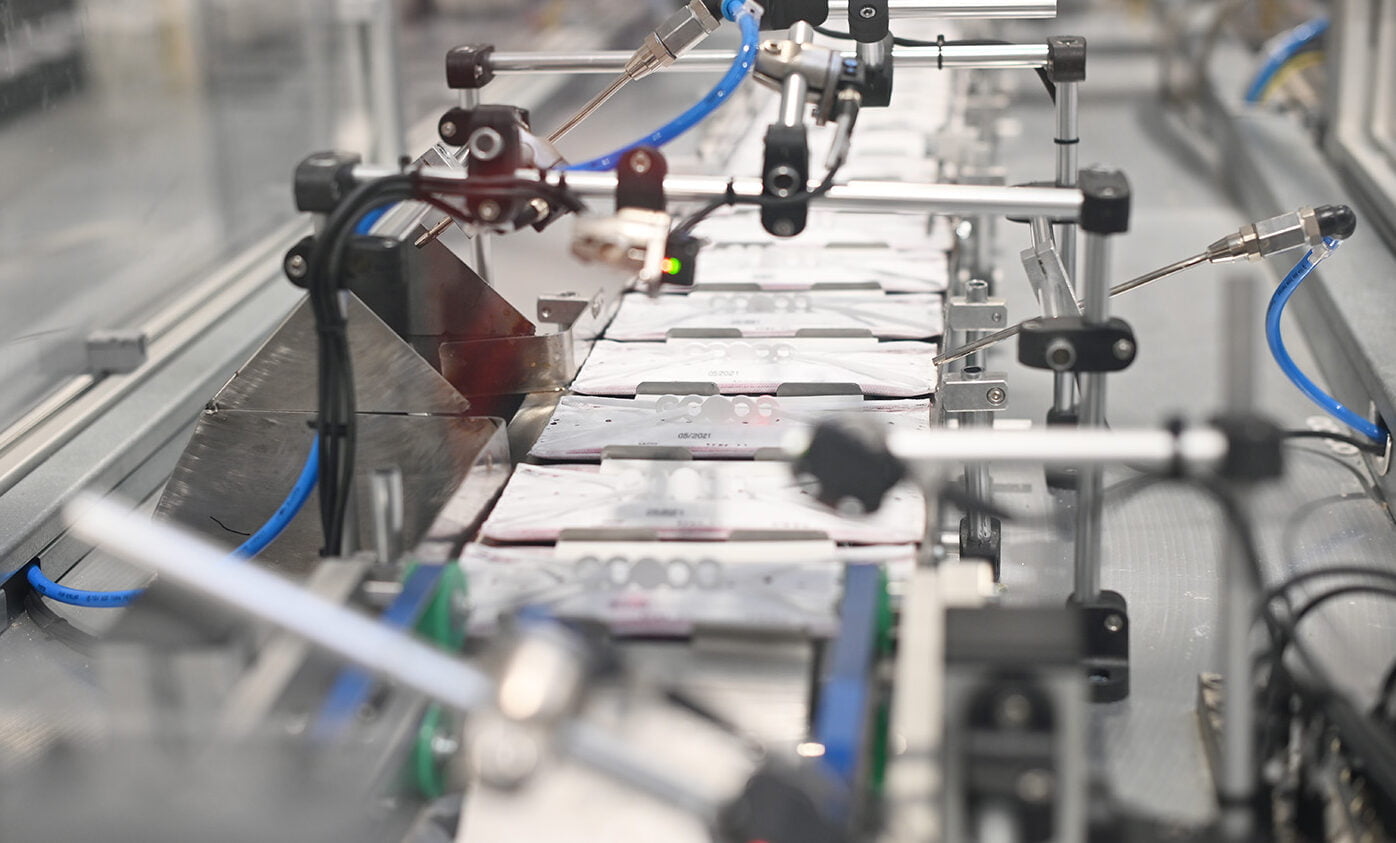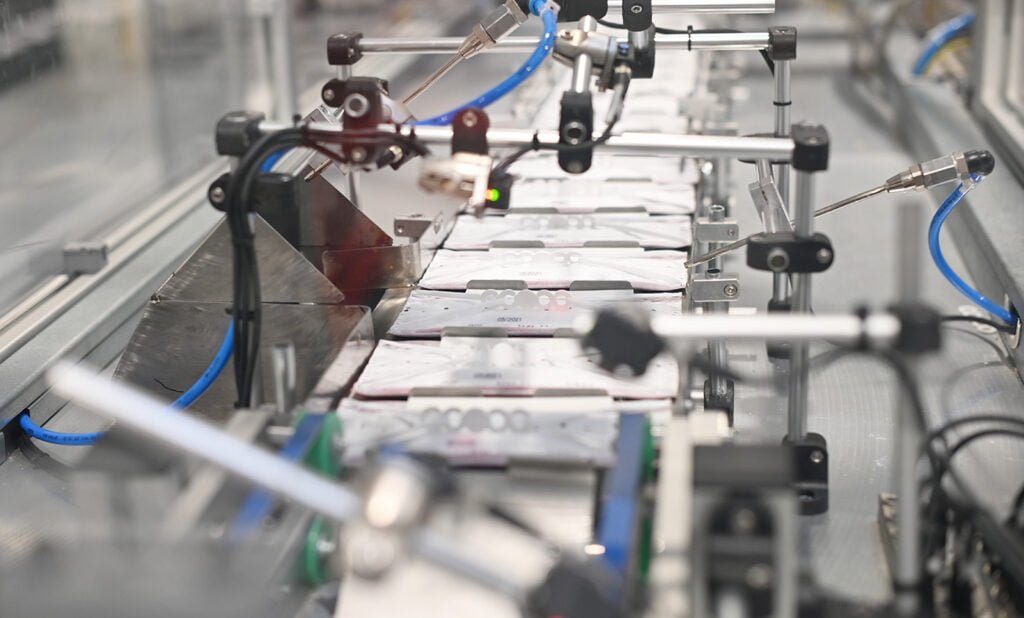 We have two production lines producing masks that are unique in the world due to their capabilities.
They are the only ones in the world that, once the appropriate components are in place, are able to produce a finished mask by themselves that has a nasal seal, two facial closure wires and a fastened hook. Undoubtedly, this accounts for the complexity of the entire production process that these two lines are able to combine, creating a unique synergy of technological thought with man and material.