Antigen test


for Self-control
Antigen test for Self-control
Antigen test for Self-control 
The Coretests COVID-19 AG BISAF test is a chromatographic test intended for home use. As a self-control test, it is extremely convenient and user-friendly. It is used to detect SARS-CoV2 disease in its early phase, especially immediately after the occurrence of typical symptoms.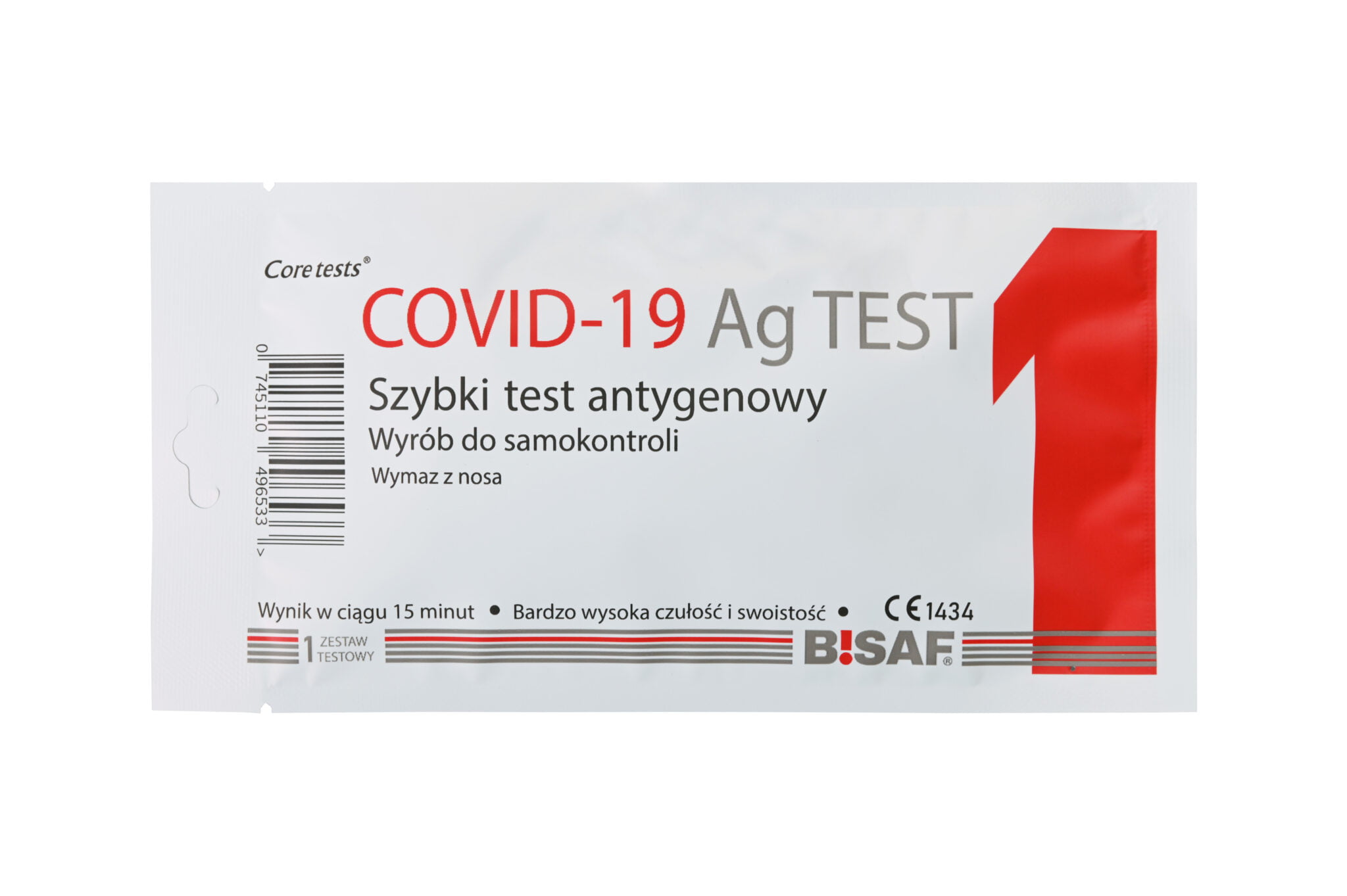 Confirmed efficacy in all known COVID-19 mutations, including Omicron

Painless nasal swab

Test result in 15 minutes

Ready test tube with dropper

LoD 22.5 TCID50/mL

High quality

Specificity: 100%

Sensitivity: 95%

Packed individually or in multipacks of 50 tests each.

loz number: 9104847

B

Tests examined in the University Clinical Center in Gdańsk

 
Due to its specificity, we encourage you to use our tests for self-control, especially by

private users.

They are so user-friendly that you can make them practically anywhere,

even at home.

They make it easier for those who need to take a test because they have symptoms indicative of COVID, have had contact with an infected person or simply want to test themselves, for example, before travelling abroad.

The tests are perfect for detecting the presence of the virus in employees of both

large and medium-sized workplaces.

 Testing is a great preventive method, thanks to which it is possible to prevent the spread of the disease on a larger scale and, as a result, a large number of sick leaves.

Office workers

are also exposed to a large number of illnesses, because usually in this type of facilities many people work together at the same time. Similarly, antigen tests will be of great use here, which will allow for quick detection of the COVID-19 virus.